B.HomeFront NFS 26 Liverpool
Configuration
Shell: British MKII
Liner: British MKI Vero 1939
Bolt and Nut: british MKI
Hooks: British MKIII
Cintrap: british MKII
Flash: Nartional Fire Service 26 Liverpool

Note
A very clean example of the home front NFS helmet with area number '26' for Liverpool. This MkII pattern helmet is finished in factory khaki paint with a handpainted coat applied over the top. The NFS decals to front are in superb condition with no scuffing or chips just minor age toning. The nut to top of shell is undisturbed as is the 1939 dated & VERO marked liner to inside. The crown has had a piece of black uniform cloth inserted behind it by the wearer either done for insulation against the cold or to delay the heat of fire coming through the metal. Web chinstrap intact. One of the best examples I have had for a while.

References
Daniele Piselli, MKII helmets of the second world war and their use in the Italian Campaign, 2020.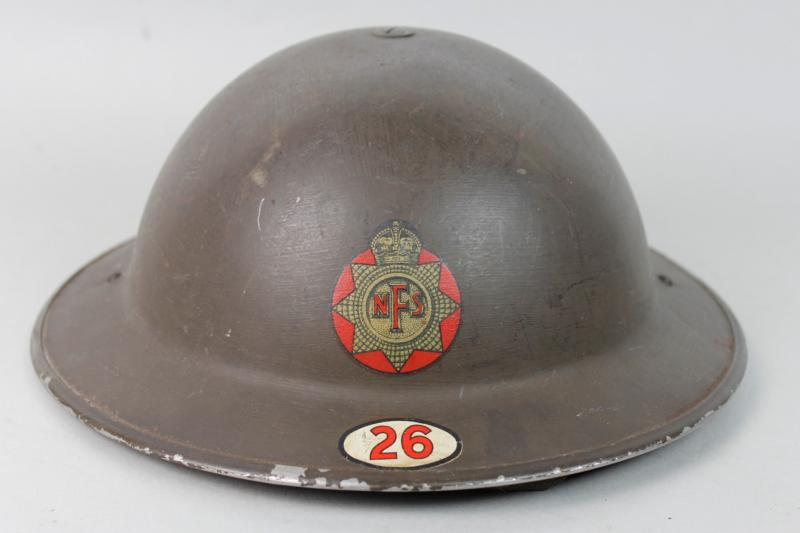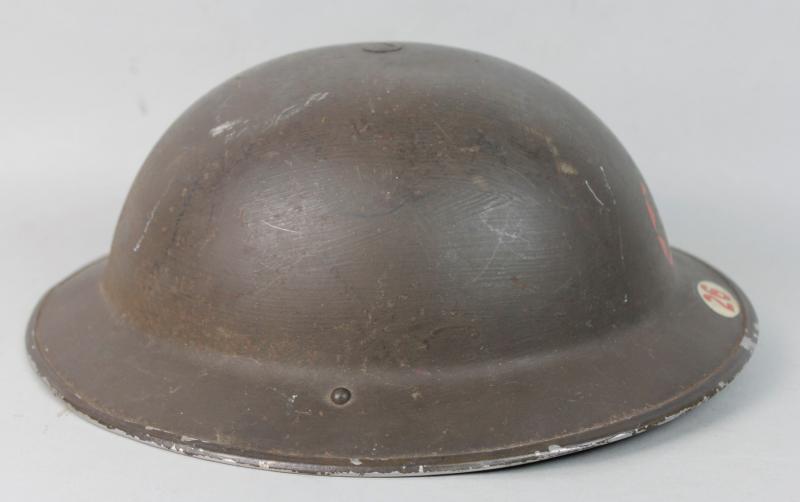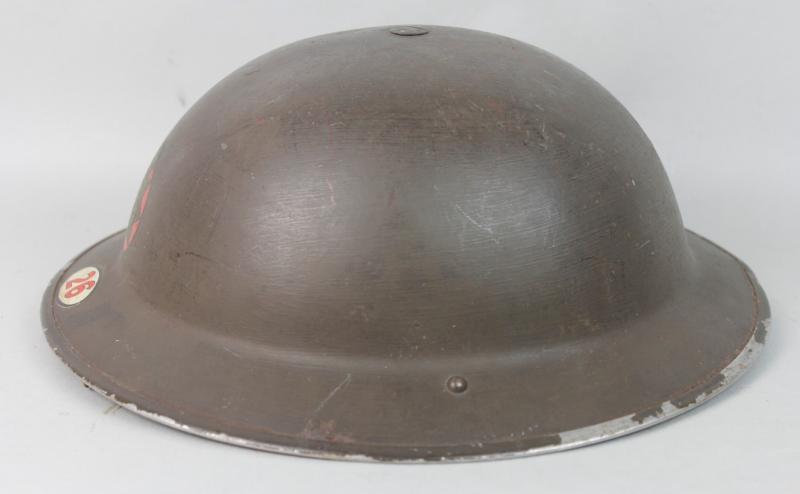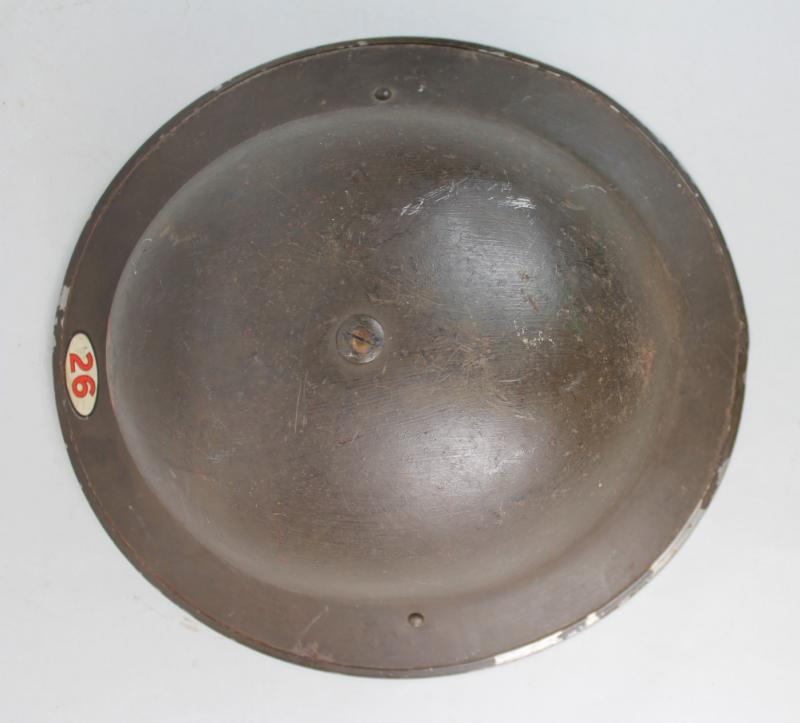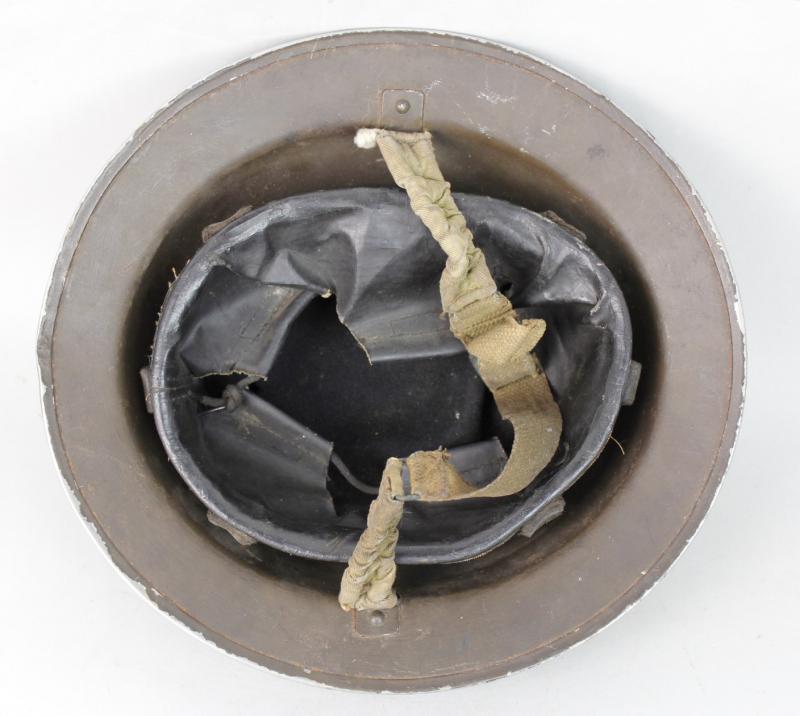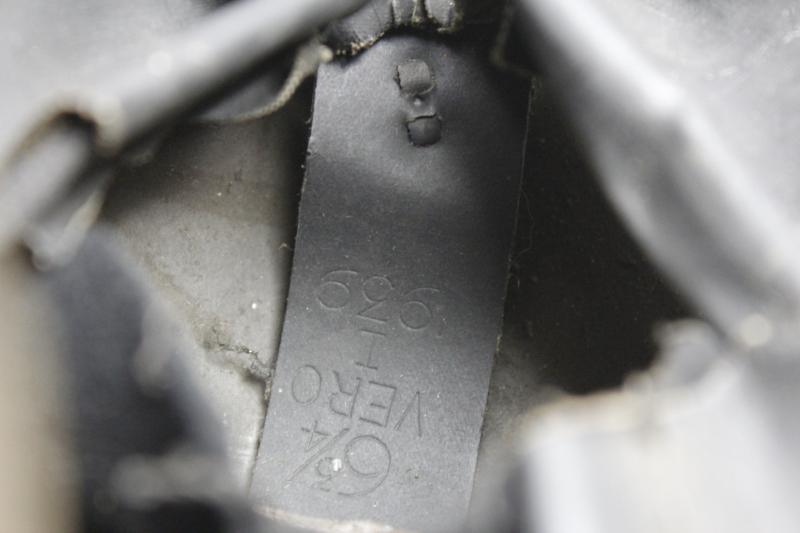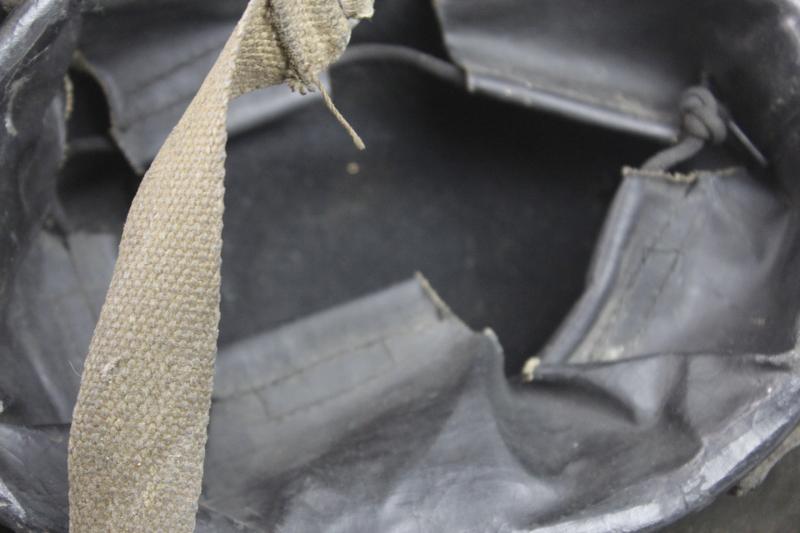 Progettazione e sviluppo
Daniele Piselli
, +39 328 8295217. Se vuoi utilizzare i contenuti di questo sito ti chiedo di citare la fonte.